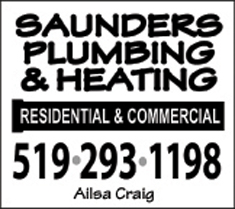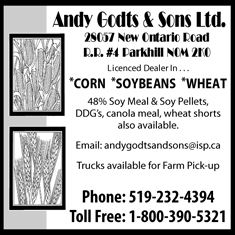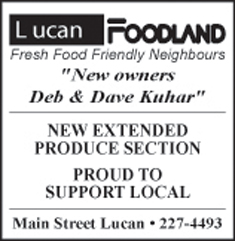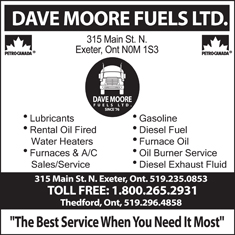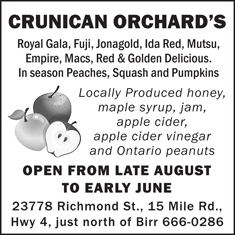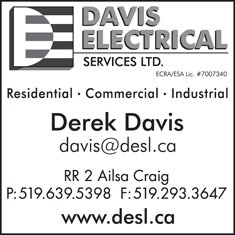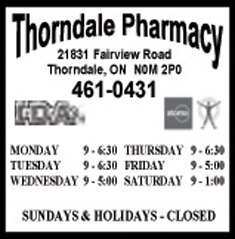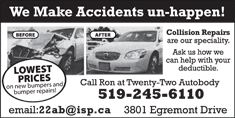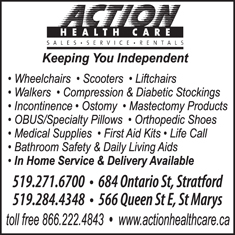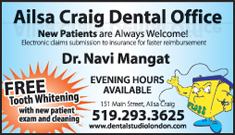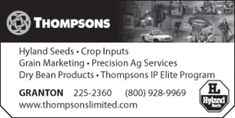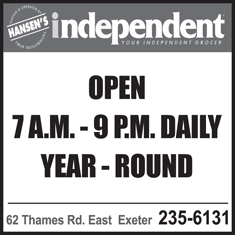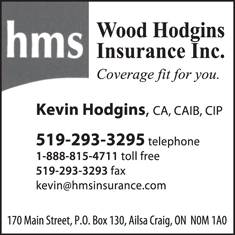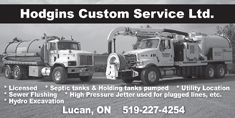 ABOUT US:

Banner Publications is based in Ailsa Craig, Ontario, northwest of London and north of Strathroy, southwest of Exeter, in southwestern Ontario. The business publishes a weekly paid community newspaper called The Middlesex BANNER, a quarterly free wide-circulation edition of the newspaper called the BANNER EXTRA, as well as a weekly updated website (banner.on.ca) and an annual telephone directory, the BANNER PHONE GUIDE.
The BANNER is a member of the Ontario Community Newspaper Association, as well as the Canadian Community Newspaper Association. Circulation is audited twice annually. The readership of 3,000 is well-educated, earns high incomes, has high disposable income due to the lower cost of living, and is a rural readership in the shadow of Canada's 10th largest city (London).
Contact us:
Publisher/Editor: Brad Harness
Bookkeeper: June Morrison
Reporters: Aileen House, Gord Whitehead, Avery Greaves, Stephanie Egelton, Morgann Jones
Advertising Sales: Brad Harness, John Price
Designers: Johanne O'Leary, Rick Livingston
Delivery Driver: Ken Whiting
Telephone: (519) 293-1095 in Ailsa Craig, (519) 205-2020 in Strathroy
Fax: (519) 293-1095
Email: editor@banner.on.ca

Q&As:
1. Where is the BANNER office located? 175 Main Street in Ailsa Craig, at the corner of Main St. and Queen St. 

2. What is our email address? editor@banner.on.ca

3. What is our fax number? (519) 293-1095, which is the same number as the office phone number.

4. Are we affiliated with any other newspapers in the region? No, we are independently owned.

5. What is the company called that owns The BANNER? BANNER Publications (a division of Trafalgar Victory Ltd.)

6. Who owns BANNER Publications? Trafalgar Victory Ltd., 415 Scott St E, Strathroy, Ont. N7G 3Y8

7. How long has The BANNER been published? Since December 1996.

8. Can I get back issues? Probably, depending upon which one and whether we have any copies on file. (Cost is $2 each)

9. How many people work at The BANNER? Seven (2 full-time, nine part-time) plus a dozen freelance contributors.

10. Can I submit a letter to the editor? Absolutely, just email it in and include your name, address and phone number for verification purposes. click here.

11. How do I take out a classified ad? click here

12. How do I get a subscription to The BANNER? click here

13. Can I send in a photo/story to go in The BANNER? Yes. Email it as an attachment (and include a caption or write-up about the photo, identifying people from left to right please). Email is to:  editor@banner.on.ca

14. How do I place a display ad in The BANNER? click here

15. Will a reporter come out to cover our event or do a story that I think is important or of interest to BANNER readers?  Probably. Please email your idea to the editor (Brad Harness) at least 2 weeks before it happens at: editor@banner.on.ca

16. What are our deadlines? Thursdays at 5pm for advertising, Mondays by 10am for breaking news.

17. What day of the week do we publish? Every Wednesday.